Off Grid
We are fully qualified Clean Energy Council of Australia accredited off-grid design and installers and as such are happy to discuss your off-grid needs.
The most critical piece of the off grid puzzle is to complete a load profile to accurately plan what type of off-grid solar and battery system suites your requirements.
From vented Lead Acid, VRLA, AGM and Lithium variations, the complexity of offers and demands required by each customer can be a real headache! We suggest talking with Jason for an appraisal we will help you achieve complete independance.
Hybrid Solar Systems
Hybrid solar systems are a cross between off-grid (battery incorperating) and grid connected (without battery) solar systems.
The best thing about hybrid systems is the capability to export excess power from the charged battery and earn additional discounts from grid feed in tariffs. With off-grid solar systems, that energy goes to waste as the excess energy cannot be utilised. Grid connected solar systems cannot store energy so you get the best of both worlds!
In recent years we have seen two types of hybrid solar systems evolve, with slightly different methods of operation.
DC coupled solar systems are those where the energy produced from the panels in Direct Current (DC) is sent directly to charge the battery without being converted into Alternating Current (AC). When called into operation the battery then supplies that energy, still in DC, to the inverter for conversion into AC for use in your home or business. With fewer energy transformations, this is typically the most energy efficient type of system. A SolarEdge+LG Battery combination or SENEC Home V3 are examples of these these types of systems that we supply.
AC coupled solar systems are those where the energy is converterd from DC to AC by your solar system inverter. The battery system then monitors this output along with your home demand and determines when it can convert some of the spare energy back into DC though its own inverter, and into the battery. When called upon, the battery system then converts that energy back into AC for use in your home. A Fronius or SMA inverter with an Eguana Evolve is an example of this type of system that we supply.
Electric Vehicle Chargers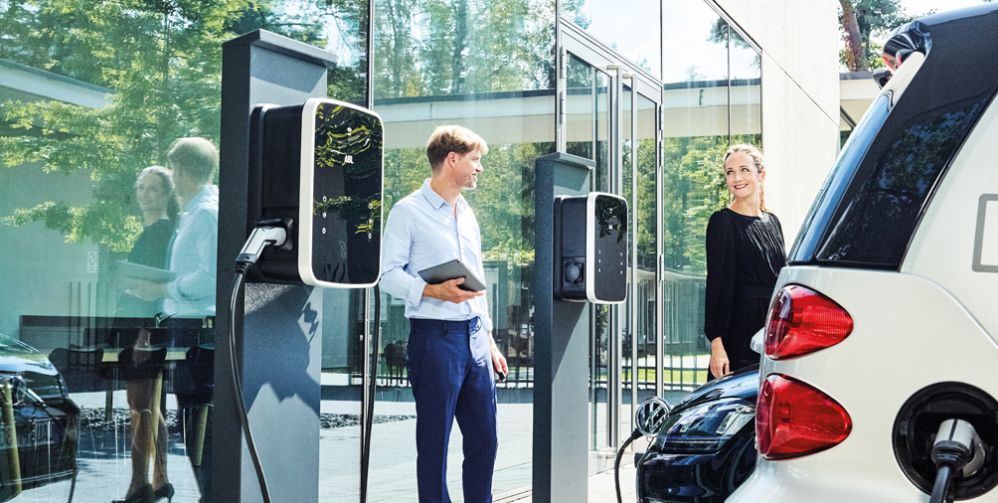 eMobility
Comprising of wallboxes, charging poles and system components for private, semi-public and public applications.
eMH1 Wallbox
Compact Size – Big Performance
Our eMH1 is the smallest wallbox available globally. It is attractive, compact and space-saving, absolutely the perfect solution for your garage.
eMH3 Wallbox
Double Power
The winning feature of the eMH3 Single wallbox is its extremely clean-cut and elegant design.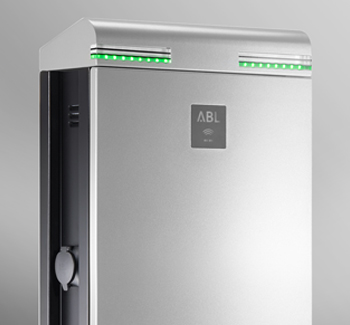 eMC2 charging pole
Strength in Spades
Our eMC2 charging pole with up to 44 kW charging capacity is known for it's strength. The attractive design blends perfectly into any surroundings and, on request, can meet all criteria for integration into your public electric vehicle charging infrastructure.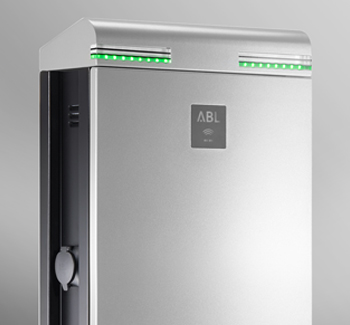 eMC3 charging pole
Class II of Protection
ABL's new eMC3 charging pole for public applications complies with all requirements of the VDE-AR-N4101 standard, in force since 01/09/2016.